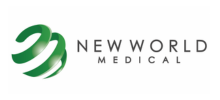 Our mission is to preserve and enhance vision by delivering innovations to Benefit Humanity and supporting medical cutting edge eye care.
New World Medical is the Leader in Excisional Goniotomy The KDB GLIDE's unique design and dimensions enable precise excision of diseased trabecular meshwork (TM), allowing access to collector channels.
Fp7 & FP8 (Ahmed glaucoma valve)
Immediate I0P Reduction for All Types of Refractory Glaucoma The Ahmed Glaucoma Valve immediately reduces and controls pressure with its unique flow restrictor. This device also reduces the risk of hypotony at low pressures.
House No # 153 Street No # 02 New Super Town Main Boulevard ( DHA )
TEL : 042 36621198
TEL : 042 36621199
EMAIL : lhr@optimedpk.com ​
P# 460 Federal B-Area, Block-1 Karachi
TEL : +92-21-35330181
TEL : +92-3214649406
EMAIL : khi@optimedpk.com​
Office# 50-A Pearl City Tower,Faislabad TEL : +92-41-8815210
TEL : +92-321-7663010
EMAIL : fsd@optimedpk.com​
Flat# 03, Mehtab Plaza, Commercial Market Chaklal Scheme 3 Rawalpindi
Tel: +92-51-5766296
TEL : +92-322-4576854
EMAIL : rwp@optimedpk.com​